Vantem recently caught the attention of Breakthrough Energy Ventures, a Bill Gates-founded coalition of private investors that supports innovation and technologies with an overall goal of net-zero emissions by 2050. They were able to raise a Series A round of investment to help Vantem grow with their mission.
View Original Article on Offsite Construction Expo >
---
By Margie Schramke
Residential construction has been one of the slowest industries to evolve over the years, and now needs to adapt quickly to meet growing worldwide demand. The challenge is not just the quantity of homes needed, but the inherent qualities these homes must have to meet increasingly extreme global weather patterns and reduce carbon emissions.
A start-up called Vantem is committed to addressing this global need. Chris Anderson is the CEO of Vantem, and describes their mission as follows. "We focus on building affordable, energy-efficient housing on a large scale using volumetric modular construction."
Space-Age Materials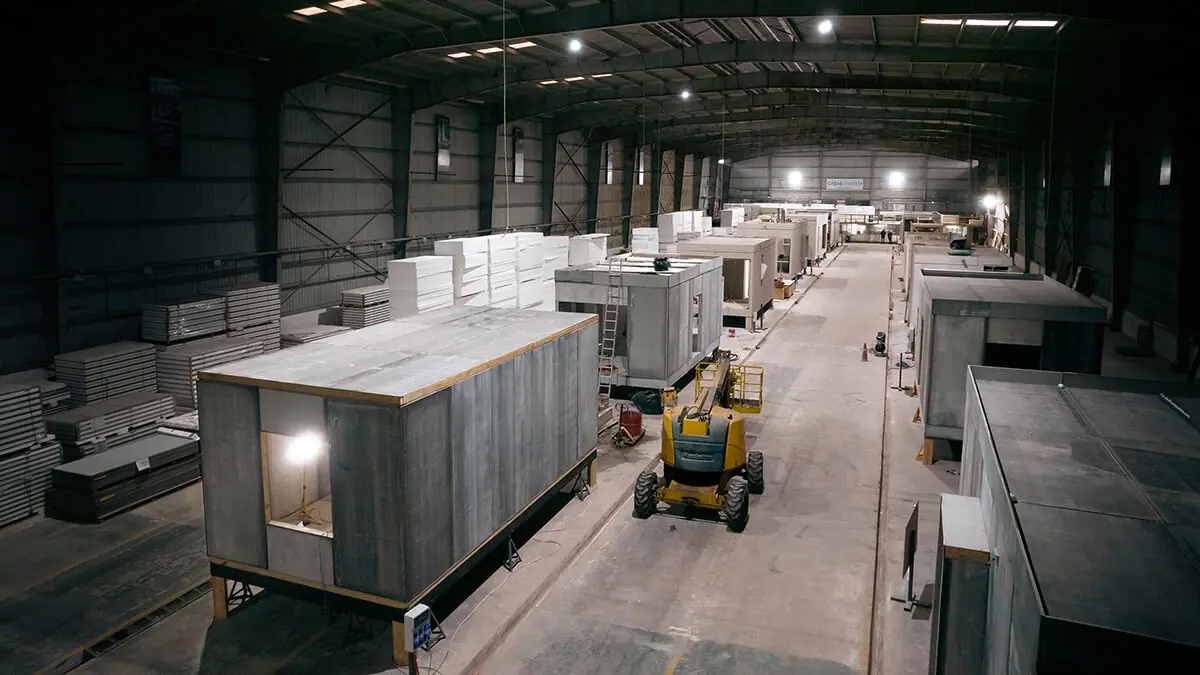 Most modular units made in the U.S. are still framed with wood or steel; Vantem's units are based on a panelized building system. The beauty of the Vantem panel is that it requires no exterior cladding, interior drywall, or reinforcement of any kind. According to Anderson, all you need is a coat of paint, inside and out.  "That simplicity is what makes the product both effective and cost-effective," he explained.
The panel is constructed from two faces of "cementitious board," using a process that incorporates some of the properties of cement, some fibrous material, and a type of ceramic from the same family of ceramics used in the nose cone of the space shuttle. "You end up with a structure that is kind of like a beer cooler," said Anderson. "They are completely insulated and very effective thermal envelopes."
Vantem panels also use about 90% less carbon than a concrete wall of similar thickness. The cementitious board is much lighter than traditional cement, weighing in at about six pounds per square foot. According to Anderson, a 4×8 Vantem structural panel can be lifted by two people. This makes automating production less expensive, because the equipment doesn't have to be as heavy duty.
The finished panels are extremely weather resistant, fire resistant, and mold resistant. The boards are adhered with a special structural adhesive to an insulation core. This process creates a panel that is completely structural, needing no additional reinforcement. It is load-bearing and can be used as a wall, a roof, or a floor.
Finding a Better Way to Build
Prior to Vantem, Anderson had co-founded a company that manufactured windows, doors and other products for the global construction market. "We were making these windows and doors to a 1,000th of an inch tolerance with really good computerized equipment," he explained, "and then we'd go to the jobsite, and they were being put into structures that were 5 inches off."
Frustration with the lack of precision and the time wasted to make adjustments was the spark. Anderson put together a team to figure out a better way to build, and Vantem was the outcome.
The product development process took about three years, and then seven years of laboratory and real-world testing before the commercial roll-out. There was a development curve with the materials, learning what should work theoretically, and then modifying it to be practical on a commercial scale.
To refine and perfect the process, Vantem first built internationally, mostly in South America, where they have constructed more than 3 million square feet of structures. They have also completed projects in the Caribbean and the Middle East.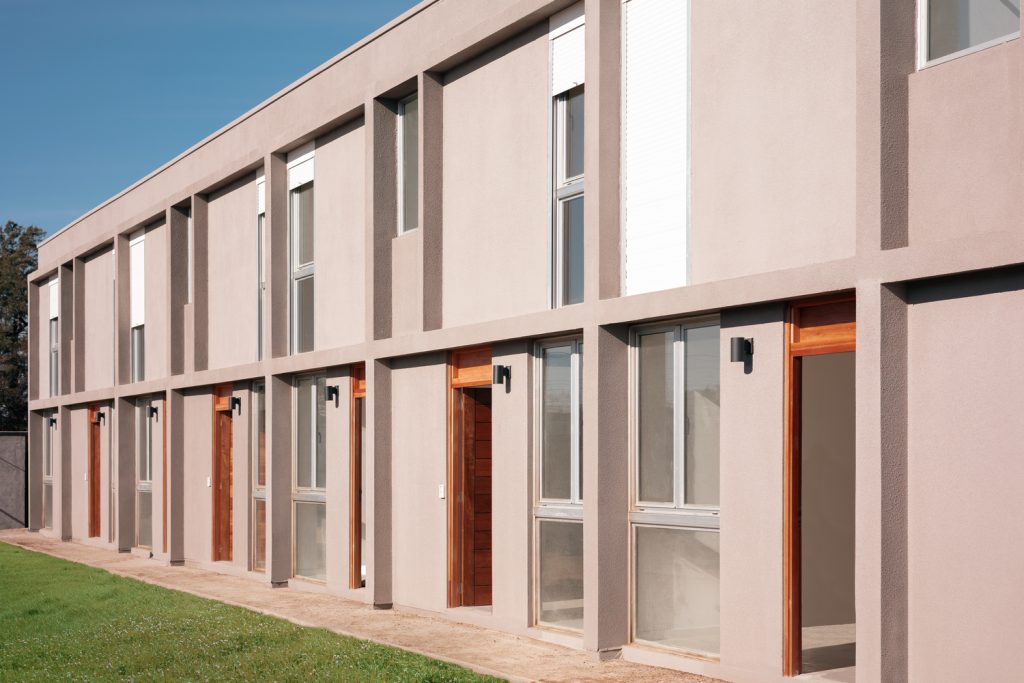 Big Plans in the U.S.
The United States has its own severe shortage of affordable housing. According to Anderson, the current rate of construction in the U.S. is not nearly enough to address it. Vantem plans to build 15 factories in the next seven years to help with this deficit.
Part of their business plan is to team up with local builders. "We look for strong local partners in any market we go into," said Anderson. "We have plans to build in the Dakotas next year, and we are in negotiation with partners in Arizona, California, and Texas," he continued. "Each one of our factories employs about 150 people."
Anderson believes that offsite construction in a controlled factory setting increases job satisfaction. All of their employees are on the payroll, and they don't use contract labor. "I would argue that people are generally happier when they don't have to move around like gypsies from jobsite to jobsite," he said.
Vantem plans to use the same business model in the U.S. that they have implemented internationally. "One of the things communities really like when we come in is that we train people in specific skillsets," said Anderson, "like operating complicated equipment, and learning finishing processes to complete the home. We teach them both in the factory and on the jobsite."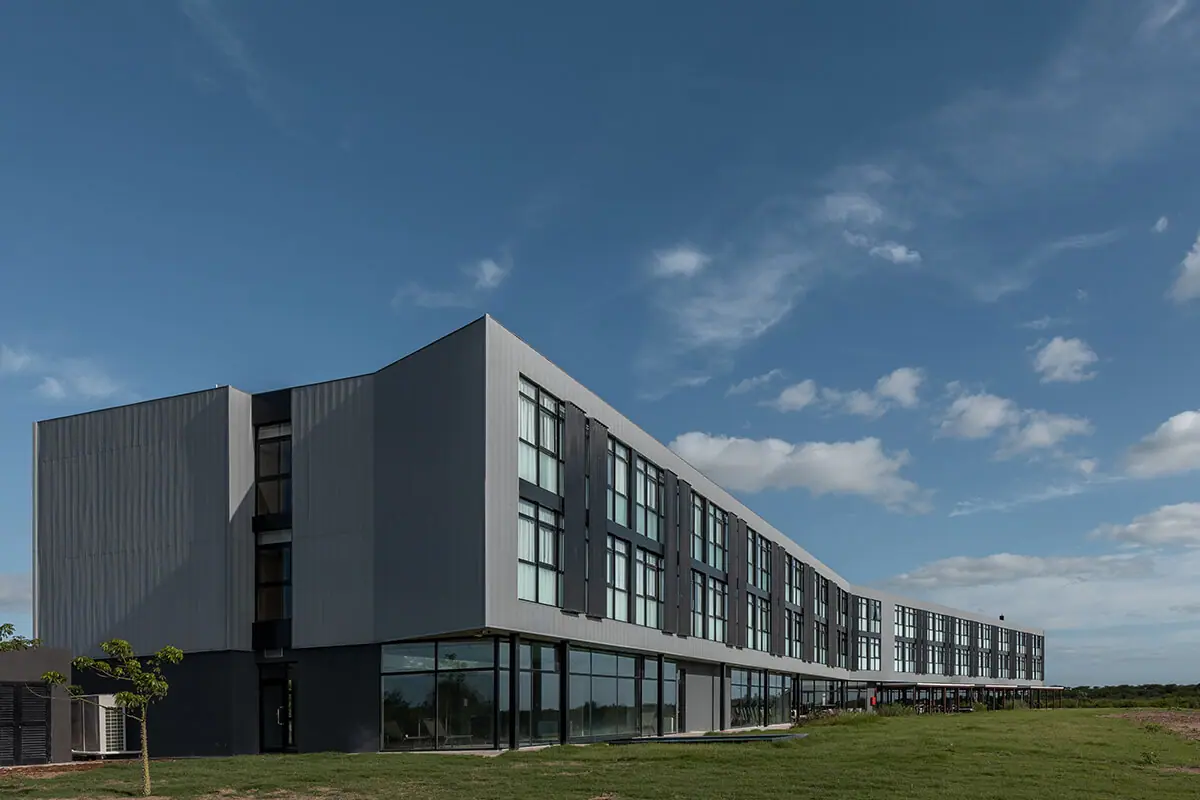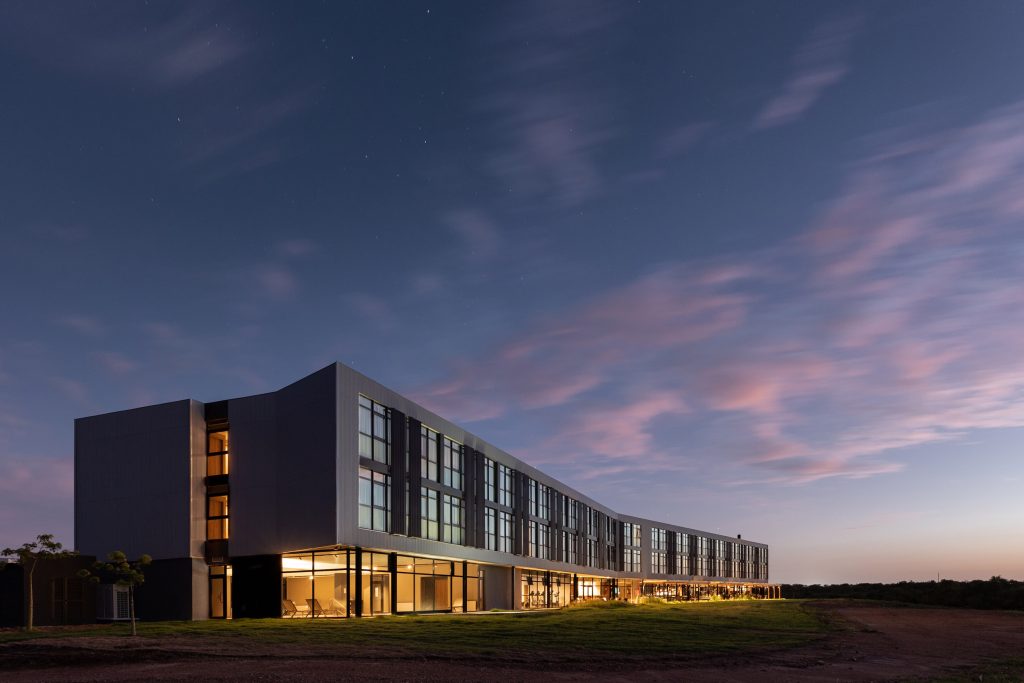 Though ideal for affordable housing, Vantem's "cementitous board" panels can also be used for larger commercial and multifamily buildings, such as this 100-room hotel in Uruguay.
Challenges
Construction is a very traditional industry, and it has been a challenge to introduce new methods and materials. Anderson believes that proving the efficiency and increasing the acceptance of modular residential construction in an important part of the future. "We need to find ways of making housing construction more scalable, and we need to find a way to make it more affordable," said Anderson. "That all leads to productivity. You have to have a more productive system if you're going to make a meaningful impact."
About the Author: Margie Schramke is a freelance writer and designer with a background in modular building. She spent three years as a local journalist and seven years as the Marketing Manager of a large modular construction company. You can contact her at margieschramke@gmail.com.
---
Originaly published on August 10, 2022
offsiteconstructionexpo.com/2022/07/27/innovating-panelized-construction-vantem-affordable-housing/
To keep informed about latest news follow Vantem on LinkedIn and Instagram